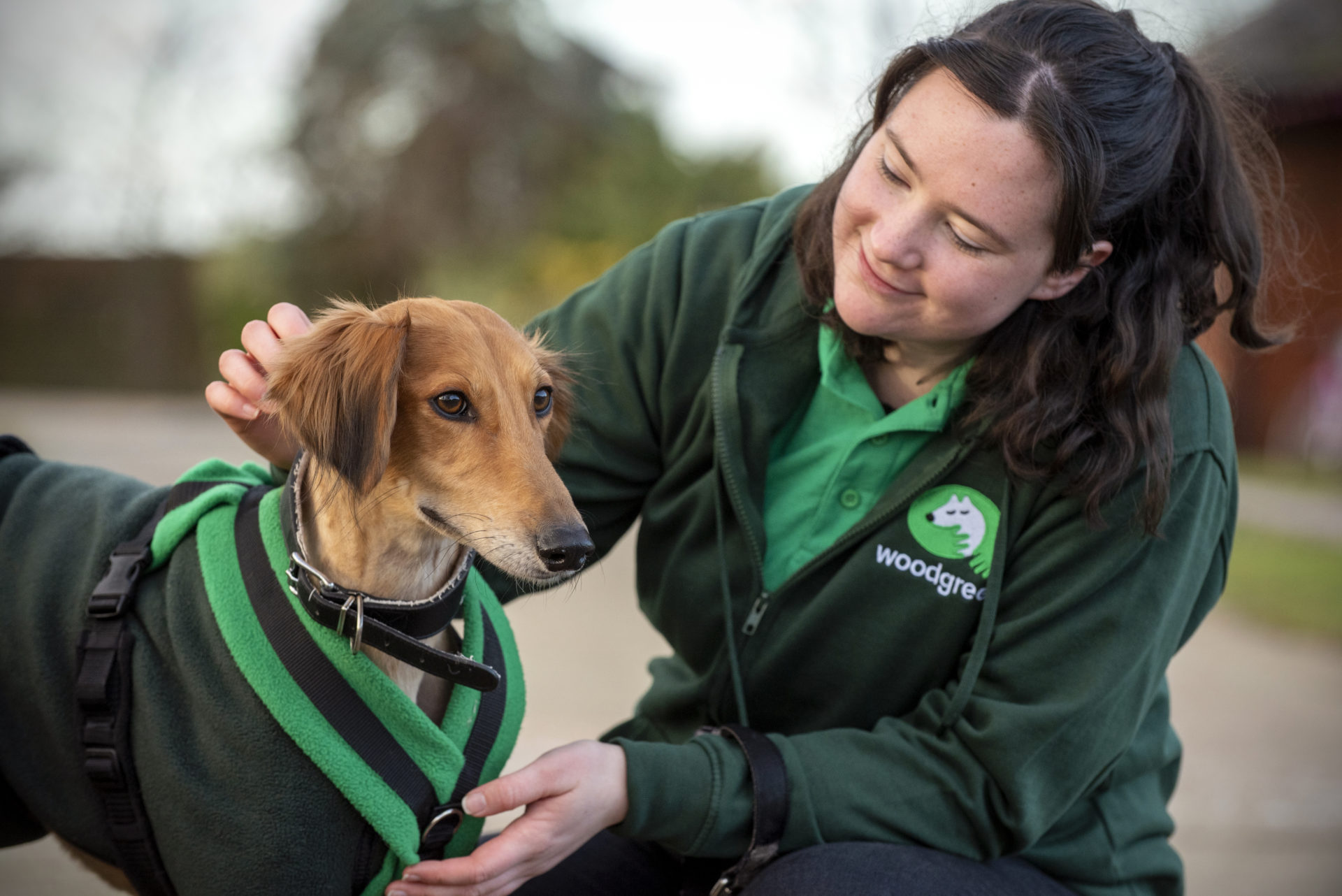 How we help
Our vision is a world where all pets are well cared for in loving homes for life.
To achieve this, we provide care for pets in need, and help the humans who look after them be the best pet owners they can be.
Many of the pets who come to us have been abandoned and neglected, leaving them with serious medical conditions and complex behavioural issues. Others simply need a new home because their owners can't keep them anymore.
Whatever the reason for a pet coming to Woodgreen, we provide the expert care they need – a second chance at happiness.
What happens when a pet arrives at Woodgreen
When any animal is brought into our care, our top priority is their health. We give them a thorough check and treatment for any medical issues or injuries. For some, this could mean urgent, life-saving surgery.
But this is just the start of their journey with us. We have the expertise to give each pet the support they need, both physically and emotionally, paving the way to their forever home.
Facilities
Our 43 acre site in Godmanchester, Cambridgeshire is one of the largest rehoming centres in Europe. It can accommodate, exercise, and train up to 72 dogs, 123 cats, and over 200 small animals. In 2022, a new Cat Care Centre will open to provide even more capacity. In addition, a state of the art on-site veterinary surgery gives sick or injured pets the treatment they need, before finding them a loving home.
Fostering
We have a passionate team of over 200 volunteer fosterers on hand to give temporary homes to our pets. For animals who are especially vulnerable or struggle with life at our centre, this extra comfort and undivided attention can do the world of good.